SUPPORT AUSTRALIAN CHARITY RAFFLES
Welcome to RaffleResults - Australia's largest and most comprehensive charity raffle website. Go to our Raffles on Sale page to see the 47 raffles currently on sale, including the highly popular raffles shown below, and please go to our Results page to see the results of raffles drawn within the past twelve months ..
Every raffle produces a winner!
Every ticket holder has a chance of winning!
Every ticket sold supports a good cause!

MS Raffles NSW/ACT/VIC - supports people suffering from Multiple Sclerosis, a condition affecting areas of the body's central nervous system.

yourtown helps disadvantaged young people establish their place in life through training, counseling and other support services. Prize Home Draw # 461: Noosa Heads, Sunshine Coast or Rozelle, Sydney, both including $185,000 Gold. Total 1st Prize: $1,615,340.

Endeavour Foundation Lotteries - supporting people with a disability to have a chance of a good life. Lottery # 403, luxury home in Maroochydore, Queensland $1,111,878.


RSL provides essential support to Australia's current and ex-service men and women and their families.RSL # 340 - Win Three Apartments - Sydney, Melbourne and Brisbane. Total Prize value $2,033,886.

Surf Live Saving supports Surf Life Saving Clubs around Australia. Lottery # 177, Mountain Creek, Sunshine Coast, Queensland, $1,003,540.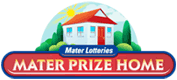 Mater Foundation cares for premature and sick babies across Queensland and beyond. Mater Prize Home Lottery # 267 - Hope Island, Gold Coast, Queensland $1,900,506 including $125,000 Gold Bullion, Sports Boat $131,834, Jet Ski $19,640, and more..

Australian Red Cross - provides relief in times of crisis, care when it is most needed and commitment when others might turn away.

The Deaf Lottery is a fundraising lottery program that helps to support vital services provided to the Deaf and hard of hearing community.
RSPCA National Raffle. Your support helps animals in your State. participating RSPCA's are RSPCA NSW, QLD, VIC, TAS and DARWIN. To support RSPCA's WA Raffle click below.

Please note this raffle is only open to WA residents. Non WA residents should enter the RSPCA National Raffle shown above.

KidzWish Foundation provides vital services that enrich the lives of sick, disabled and disadvantaged children.

Australian Cervical Cancer Foundation - helping women with cervical cancer and health related issues in Australia and developing countries.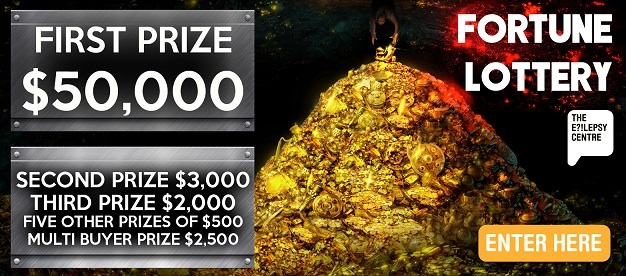 The Epilepsy Centre - supporting people with epilepsy, and their families, in South Australia and the Northern Territory.

Heart Research Institute - conducts cutting edge research into specific aspects of heart disease.

Police & Citizens Youth Clubs - helping young people in local communities throughout Australia.

MS Queenland - supports people suffering from Multiple Sclerosis - a condition affecting areas of the body's central nervous system.

MULTICAP - high needs disability support.
Many more raffles on our

Raffles on Sale

page...


Raffles are an essential method of fundraising for many Australian non profit organizations. The results of raffles drawn within the past 12 months are on our 'Results' page, and there are currently 47 raffles, lotteries and art unions to choose from on our 'Raffles on Sale' page. Buying tickets in these raffles can be a rewarding way to support a worthy cause. Good Luck!
Gain new supporters - All registered charities and other not-for-profit organizations (community groups, schools, service clubs, sporting clubs) are welcome to advertise and promote their raffles, large or small, by including a description on our 'Raffles on Sale' page. They can also publish the results of those raffles when drawn, free of charge, on our 'Results' page. By including their raffles on this website, where care is taken to ensure the authenticity of each raffle, non profits can allow potential supporters, who are sometimes sceptical of third part fundraisers, to feel confident they are supporting a genuine cause.
If you wish to include your raffle on our 'Raffles on Sale' page please visit our 'Contact Us' page for details of the required information . . . . . . .
Responsible Charitable Gaming..
If you know you can't afford to buy tickets in any of the raffles advertised on this website please don't buy any. There are other ways to support charities and not one of the charities shown on this website would wish for its supporters to experience financial difficulty.
Carrel & Associates has a direct relationship with a number of charities who pay an annual fee to publish their banners on this website. We can also receive commissions from charities in return for joining their affiliate programs. This income allows us to meet part of our day to day operating expenses including website hosting and domain name registration fees. Those charities that include our domain name on their raffle tickets are encouraged, free of charge, to publish an image of their raffle ticket, or logo, next to a description of their raffle.