RAFFLES ON SALE
Every prize must be won in Every raffle, Good Luck!

MS Queensland Limited Edition Art Union - supports people suffering from Multiple Sclerosis, a condition affecting areas of the body's central nervous system.MS Limited Edition Art Union is a proud supporter of RaffleResults.com.au.
Raffles On Sale - A total of $11,289,183 in first prizes to be won! - Give Someone a Great Present - Buy a Raffle, Lottery or Art Union Ticket to mark a Special Occasion. Scroll down the page and match up one of the dates with someone's birthday. Not only will you be giving them an exciting present and a chance to win a great prize - you will be helping a worthwhile cause!

yourtown helps disadvantaged young people establish their place in life through training, counseling and other support services. Prize Home Draw # 461: Noosa Heads, Sunshine Coast or Rozelle, Sydney, both with $185,000 Gold. Total 1st Prize Value $1,615,340.

EndeavourFoundation Lotteries - supporting people with a disability to have the chance of a good life. Lottery # 403, luxury home Maroochydore, Queensland valued at $1,111,878.


RSL provides essential support to Australia's current and ex-service men and women and their families. RSL # 340 : Win Three Apartments - Sydney, Melbourne and Brisbane. Total 1st Prize Value $2,033,886.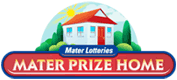 Mater Foundation cares for premature and sick babies across Queensland and beyond. Prize Home Lottery # 267. Win a prestige home on Hope Island, Gold Coast, Queensland valued at $1,900,506 including $125,000 Gold Bullion, Sports Boat $131,834, Jet Ski $19,640 and more...

Surf Life Saving supports more than 300 clubs around Australia with training, first aid supplies and surf safety and community education programs. Lottery # 177, Mountain Creek, Sunshine Coast, Queensland, $1,003,540.

The Deaf Lottery is a fundraising lottery that helps to support vital services provided to the Deaf and hard of hearing community. Top prize $550,000 including up to $500,000 Gold Bullion and $20,000 Cash.

Act for kids provides free professional therapy and support services to prevent and treat child abuse and neglect.

MS Raffles NSW/ACT/VIC -supports people suffering from Multiple Sclerosis, a condition affecting areas of the body's central nervous system.

Cerebral Palsy Alliance helps people suffering from Cerebral Palsy - a movement, posture and balance disorder caused by abnormal development or damage to parts of the brain.
RSPCA New National Raffle.Participating RSPCA's are RSPCA NSW, QLD, VIC, TAS, ACT and DARWIN. To support RSPCA's WA Raffle CLICK HERE.

Kidzwish Foundation provides vital services that enrich the lives of sick, disabled and disadvantaged children.

Australian Cervical Cancer Foundation - helping women with cervical cancer and health related issues in Australia and developing countries.

Police & Citizens Youth Clubs - helping young people in their local communities throughout Australia.

Gold Choice Art Union # 295 - supporting Sporting Wheelies and Disabled Association.

Heart Research Institute - conducts cutting edge research into specific aspects of heart disease.

The PA Reserach Foundation - at the home of the world's first cancer vaccine! Funds raised directly benefit ground-breaking research in areas such as breast cancer, prostate cancer and head and neck cancers. Drawn 15.10.16!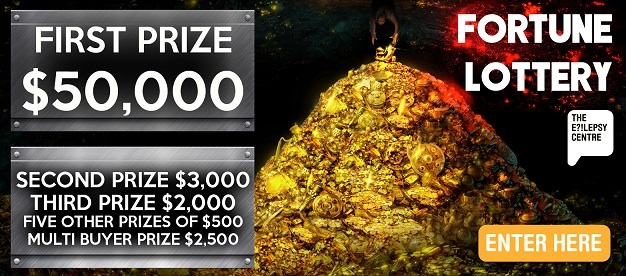 The Epilepsy Centre - helping people with epilepsy, and their families, in South Australia and the Northern Territory.

Australian Centre for Heart Health -is an independent research centre with a goal of improving the lives of people with cardiac disease and preventing further cardiac events.

Australian Red Cross - provides relief in times of crisis, care when it is needed most and commitment when others might turn away.

MULTICAP - high needs disability support.
Many more raffles shown below - scroll down the page...
CHARITY / ISSUER &

DATE DRAWN

PRIZES ON OFFER

-

Luxury Homes

,

Motor Vehicles

,

Travel

,

Precious Metals and Cash

...

and more!

CONTACT / HOW TO ORDER

-

CLICK ON IMAGES / LINKS PROVIDED.

Just one $15 ticket allows you to participate in 5 draws each month.

RSPCA WA.

Tickets $15 each.

DRAWN WEEKLY.

1 x Prize of $1,000.

4 x Prizes of $500.

50 x Prizes of $50.

Jackpot Draw: Twice every year (June and December) the last prize of the month becomes $5,000.

Please note this raffle is only open to WA residents. Non WA residents should enter the RSPCA National Raffle.

RSPCA is the oldest, largest and leading animal welfare organization in Australia.




Olivia Newton-John Cancer & Wellness Centre Raffle # 0616.

530,000 tickets @ $2 each.

DRAWN 7.10.16

1st Prize: Mazda CX-5, 5 seat auto SUV, Maxx Sport valued at $40,967 or $40,000 Gold Bullion.

2nd Prize: Coles Group Shopping Voucher $2,000.

3rd Prize: Coles Group Shopping Voucher $1,000.

Book Sellers Prize: Coles Group Shopping Voucher $1,500.

Early Bird Prizes: Drawn 12/8 and 2/9, Coles Group Shopping Vouchers $1,000.

SEDA Lucky Puppy Lottery # 5.

Tickets $2.50 each.

DRAWN 7.10.16

1st Prize: Mitsubishi Motor Vehicle to the value of $25,000 PLUS $20,000 Cash. Total 1st Prize Value $45,000.

2nd Prize: $10,000 Shopping Spree with a Coles group & Myer Gift Card.

Earlt Bird Prizes: Win 1 of 5 $1,000 Coles Group & Myer Gift Cards. Drawn 28.9.16.

www.visionaustralia.org.au

MS Limited Edition Art Union # 177.

8,000 tickets @ $50 each.

DRAWN 7.10.16

1st Prize: Mercedes-Benz AMG C63 S valued at $177,562 drive away.

Multiple Ticket Bonus Prize: Bali, Mahatma House, up to 10 people for 7 nights, plus $5,000 Travel Cash, rrp $19,229. If 1st prize winner buys more than 1 ticket they also win this prize.

Autobuy Prize: New Year's Eve in Sydney 2016 with $2,000 Travel Cash, rrp $11,200. 4 nights for 2 people at Four Seasons Hotel, Club Deluxe King Harbour Room.

SOLD OUT!

yourtown Prize Home Draw # 460.

400,000 tickets @ $15 each.

DRAWN 7.10.16

1st Prize: Winner's choice of -

40 Glasshouse View Court, Buderim (Sunshine Coast), Queensland valued at $1,337,463 including $180,000 Gold Bullion, $20,000 Flight Centre Voucher or Westfield Voucher,, $115,947 Furniture & Electrical, 12 months rates, insurance. Legals paid.

OR -

908/101 Bay Street, Port Melbourne, Victoria, valued at $1,337,463 including $340,000 Gold Bullion, $20,000 Flight Centre Voucher or Westfield Voucher, $59,423 Furniture & Electrical, 12 months insurance, rates, body corporate paid. Legals paid.

2nd Prize: $10,000 David Jones or Harvey Norman Gift Card or Flight Centre Voucher.

3rd Prize: $5,000 David Jones or Harvey Norman Gift Card or Flight Centre Voucher.

Early Bird: Order tickets by 12.9.16 for chance to win $1,000 Pre-paid Visa Card.

TICKET SALES NOW CLOSED.

RSL Art Union # 339.

2,950,000 tickets @ $5 each.

DRAWN 12.10.16

AUSTRALIA'S MOST VALUABLE OCEANFRONT PRIZE HOME, EVER.

1st Prize: 23 Carrington Parade, Freshwater (SYDNEY) valued at $3,853,888 including $160,608 Furniture & Electrical.

2nd Prize: $10,000.

3rd Prize: $5,000.

ALL TICKETS NOW SOLD.

yourtown Prize Car Draw # 1100.

Tickets $10 each.

DRAWN 14.10.16

1st Prize:

Audi TT

plus

$35,000 Travel Voucher

plus

$100,000 Gold Bullion

OR $235,000 Gold Bullion.

PA Research Foundation Art Union # 9.

Tickets start @ $5 each.

DRAWN 15.10.16

1st rize: $31,000 Motor Vehicle.

2nd Prize: $10,000 Boat.

3rd Prize: $2,000 Travel Voucher.

Australian Red Cross National Raffle # 27.

1 million tickets @ $5 each.

DRAWN 17.10.16

1st Prize: $19,900 Toyota Yaris SX 5 Door in o.r.c or $20,000 Visa Prepaid Card.

2nd Prize: $4,500 Visa Prepaid Card.

Speed Draw Prize: $500 Visa Prepaid Card.

Regular Raffle Supporters Prize: $1,000 Visa Prepaid Card.

Guide Dogs Queensland Lottery # 125.

2,000 tickets @ $50 each.

DRAWN 17.10.16

1st Prize: $15,000 Gold Bullion.

Consolation Prizes: 100 x $50 Gift Cards.

www.guidedogsqld.com.au

PCYC Lottery # 55.

Tickets 4 @ $20, 10 @ $30, 16 @ $40, 20 @ $50, 30 @ $60, $2 each thereafter.

DRAWN 19.10.16

1st Prize: Toyota GXL Prado rrp $74,229.

2nd Prize: Fly around the world in 20 days, Paris, London, New York, Waikiki, rrp $35,000.

3rd Prize: Toyota Corolla rrp $23,960.

4th Prize: Barossa Bliss rrp $6,000.

VIP Gold Club: 3 Prizes to be won of Years Supply of Groceries valued at $5,200 each.

Kidzwish Foundation # 46.

Tickets $2.50 each.

DRAWN 20.10.16

1st Prize: Fiat Pop Series 4 Auto Hatchback $22,012 rrp including o.r.c.

Early Bird Prize: $1,000 Prepaid Visa Card.

Royal Society for the Blind Guide Dog Service 10th birthday Lottery.

25,000 tickets @ $10 each.

DRAWN 20.10.16

1st Prize: Mitsubishi ASX LS 4WD Diesel 5 Door Auto Wagon $35,580 or $20,000 Cash.

2nd Prize: 7 nights in luxury 5 star accommodation in Port Douglas for you and 5 guests, plus $2,000 spending money. Valued at $12,500.

Buy Now Cash Prize: $4,000.

Early Pay Cash Prize: $1,000.

www.rsb.org.au

The Deaf Lottery Australia # 160.

Tickets $2 each.

DRAWN 20.10.16

1st Prize: Four $550,000 1st Prize Options. 149 Prizes to be won.

Mortgage Buster: $550,000 including up to $500,000 in Gold Bullion and $20,000 Cash. Investment or Lifestyle: $550,000 to put towards a Home and Land package with Metricon Homes including up to $450,000 Gold Bullion and $20,000 Cash. Getaway Lifestyle: $550,000 - Caravans, 4WD vehicles, including up to $450,000 Gold Bullion and $20,000 Cash. Design your own Lifestyle: $550,000 including up to $450,000 Gold Bullion and $20,000 Cash to spend on prestige motor vehicles, luxury travel, and more.

2nd Prize: $5,000 Gift Card, 3rd Prize: $3,000 Gift Card, 4th & 5th Prizes: $2,000 Gift Cards, 6th-10th Prizes: $1,000 Gift Cards, 11th-100th Prizes: $200 Gift Cards.

Order $20 or more in consecutive tickets to participate in $30,000 Kick-Off Bonus Draw, $20,000 Half Time Bonus Draw, $10,000 Full-Time Bonus Draw. Online Buyers Draw, Promotion Card Draw, and more...

Surf Life Saving Lottery # 177.

Tickets $2 each.

DRAWN 21.10.16

1st Prize: 29 Panama Crescent, Mountain Creek (Sunshine Coast), Queensland, valued at $1,003,540.

Act for kids Platinum Class Lottery # 63.

9,000 tickets @ $50 each.

DRAWN 21.10.16

1st Prize: Winners choice of Mercedes-Benz 250 Sedan or Mercedes-Benz A45 AMG, $139,908.

Platinum Reserve Prize: 11 Bonus Draws each year, $20,000 worth of extra prizes to be won.

Bonus Prizes: Multi ticket buyers can win additional prizes up to $25,000.

Cerebral Palsy Alliance Raffle # 97.

Tickets start @ 3 for $15.

DRAWN 21.10.16

1st Prize: Toyota Corolla valued at $23,792 or $20,000 Cash.

VIP Alliance Draw: Be eligible to win $1,000 of bonus tickets in each and every draw.

Heart Research Institute Spring Draw 2016.

Tickets start @ 10 for $30.

DRAWN 28.10.16

1st Prize: Winners choice of $5,000 Cash, Coles Group Card or Luxury in Tasmania holiday.

2nd Prize: $2,500 Cash or Coles Group Card.

3rd Prize: $2,000 Cash or Coles Group Card.

Australian Centre for Heart Health - Draw # 62.

Tickets $2 each.

DRAWN 28.10.16

1st Prize: BMW 1 Series Sport plus $1,500 Coles Express Fuel Voucher. Total value $46,547.

2nd Prize: $2,000 Travel Voucher.

3rd Prize: $1,000 Travel Voucher.

Early Bird: $1,000 Myer Gift Card.

Mater Prize Home Draw # 267.

Tickets $2 each.

DRAWN 28.10.16

1st Prize: 59 Cova Boulevard, Hope Island, Gold Coast, Queensland 4212, plus

Gold Bullion $125,000

plus Sea

Ray SLX sports boat $131,834,

plus

Sea-Doo GTR 215 jet ski $19,640,

and more...Total 1st Prize Value $1,900,506.

Art for Cancer Foundation Winter Draw 2016.

10,000 tickets @ $15 each.

DRAWN 1.11.16

1st Prize: $20,000 Cash.

2nd Prize: $7,000 Cash.

3rd Prize: $3,000 Cash.

Call: 1300 761 089, or email -

tickets@artforcancer.org.au

Endeavour Foundation Star Supporters Golden Rewards Lottery # 813.

Tickets $10 each.

DRAWN 2.11.16

To enter this lottery you must first become a Star Supporter Member. See How by clicking on the banners.

1st Prize: Valued at $500,000 - Winner's choice of Gold Bullion, 2016 Ferrari California T or a Sea Ray 350 Sundancer Boat.

Multicap Fashionable Raffle 2016.

1,000 tickets @ $15 each.

DRAWN 2.11.16

1st Prize: Valued at more than $9,000. Win a Ladies Ring with 2 carat (total weight) of diamonds in 18ct white gold, retail value $7,399 plus Unisex Chronograph Watch 1/2 carat (total weight) of diamonds in black ceramic and stainless steel, retail value $1,699.

Meals on Wheels NSW Raffle # 31.

Tickets $2.50 each.

DRAWN 3.11.16

1st Prize: $20,000 Harvey Norman Shopping Spree or $18,000 Cash.

Gold Choice Art Union # 295.

Tickets start @ 11 for $15.

DRAWN 4.11.16

1st Prize: $70,000 including $15,000 cash plus your choice of any Holden Vehicle from Motorama and your choice from supporting retailers of holidays, gold bullion, jewellery, electrical goods and more.

2nd Prize: $2,200 Shopping Spree.

3rd Prize: $1,500 Jewellery.

4th & 5th Prizes: $500 Cash.

6th & 7th Prizes: $250 Woolworths Wish Cards.

Black Dog Ride's 2016 BMW Bike Raffle.

2,000 tickets @ $50 each.

DRAWN 10.11.16

1st Prize: BMW RnineT Scrambler valued at $21,480.

www.blackdogride.com.au

yourtown Prize Home Draw # 461.

400,000 tickets @ $15 each.

DRAWN 11.11.16

1st Prize: Valued at $1,615,340, Winners choice of -

NOOSA HEADS, Queensland: 26 Smoke Bush Drive, Noosa Heads, QLD 4567 including $185,000 Gold Bullion.

OR-

SYDNEY, New South Wales: 26 Foucart Street, Rozelle NSW 2039 including $185,000 Gold Bullion.

2nd Prize: $10,000 Gift Cards or Flight Voucher.

3rd Prize: $5,000 Gift Cards or Flight Voucher.

Mater Cars for Cancer Lottery # 71.

25,000 tickets @ $30 each.

DRAWN 11.11.16

1st Prize: Winners choice of Holden HSV GEN-F2 Club Sport R8 LSA or the Limited Edition Ford Falcon XR8 Sport. Valued at $150,000.

www.carsforcancer.com.au

MS Limited Edition Art Union # 178.

8,000 tickets @ $50 each.

DRAWN 11.11.16

1st Prize: Mercedes-Benz AMG C63 Coupe in Diamond White $177,850.

Multi Prize: Luxury Holiday in Florence, Italy $17,960, 5 nights in 2 bedroom apartment for up to 4 people, including $5,000 Travel Cash. If 1st prize winner buys more than 1 ticket they also win this prize.

Autobuy Prize: Island Holiday $10,600, Haggerstone Island, Great Barrier Reef, Lagoon Hut, 4 nights for 2 people, including $2,000 Travel Cash. Autobuy members only.

Red Nose Raffle # 102.

300,000 tickets @ $2 each.

DRAWN 11.11.16

1st Prize: KIA Rio $19,900 or $15,000 Gold Bullion.

2nd Prize: $2,000 Gift Card.

3rd Prize: $1,000 Gift Card.

Rural Fire Brigades Assn Qld Inc Art Union # 59.

Tickets start $ 10.

DRAWN 14.11.16




1st Prize: Win 1 of 2 Kia Sportage SI's valued at $32,527.

Consolation Prizes: Win one of 25 Ultimate Kitchen Packs valued at $2,035 each.

Early Bird Prize: Samsung 867L 4 Door French Door Fridge valued at $5,999.

www.rfbaq.org

MS WA Multi-Choice Christmas Raffle 2016.

Tickets $3 each.

DRAWN 15.12.16

1st Prize: Mazda CX-5 MAXX SPORT 2.2L $43,290 inc o.r.c. OR Bora Bora Holiday Package $41,000 OR $40,000 Cash.

2nd Prize: $2,500 Travel Voucher.

3rd Prize: $500 Fuel Voucher.

Book Sellers Draw Prize: $1,500 Cash.

Endeavour Foundation Lottery # 403.

Tickets $10 each.

DRAWN 16.11.16

1st Prize: 34 Sunrise Drive, Maroochydore, Queensland, 4558 valued at $1,111,878.

Early Bird Prize: Buy tickets by 12.10.16 to qualify for Rydges Resorts & Hotels Gift Card $4,000.

RSL Art Union # 340.

2,220,000 tickets @ $5 each.

DRAWN 16.11.16

WIN THREE APARTMENTS - SYDNEY, MELBOURNE AND BRISBANE!

1st Prize: Win 3 Apartments total value $2,033,886 -

SYDNEY - Unit 1039, VSQ1 8 Ascot Avenue, Zetland. NSW 2017.

MELBOURNE - Apartment 1201, The Guilfoyle, 39 Coventry Street, Southbank, Victoria 3006.

BRISBANE - Apartment 74, Evolution, 18 Tank Street, Brisbane, Queensland 4000.

2nd Prize: $10,000.

3rd Prize: $5,000.

Mater Chicks in Pink Lottery # 22.

25,000 tickets @ $10 each.

DRAWN 18.11.16

1st Prize: $50,000 European Adventure or

$50,000 Gold Bullion.

www.materchicksinpink.org.au

MS SA & NT Cash for a Cause Lottery.

Tickets $10 each.

DRAWN 18.11.16

1st Prize: $100,000 Cash.

2nd Prize: $10,000 Cash.

3rd Prize: $5,000 Cash.

4th Prize: $1,000 Cash.

5th-9th Prizes: $500 Cash.

10th-50th Prizes: $100 Cash.

VIP Prizes: (1) $3,000 Cash, (2) $2,000 Cash.

Credit Card Draw: $2,500 Cash.

Australian Cervical Cancer Foundation Raffle # 24.

Tickets start @ 20 for $50.

DRAWN 29.11.16

1st Prize: Hyundai Accent Active Auto Hatch $21,280 or

VolunTOURing adventure to either Nepal or Bhutan $21,280.

RSPCA National Raffle # 56.

Ticket start @ 10 for $30.

DRAWN 30.11.16

1st Prize: Win not 1 but 2 cars! Toyota Rav 4 PLUS Corolla, combined rrp $76,544.

2nd Prize: Toyota 86 GTS Coupe $43,120.

3rd Prize: 7 day luxury tour of Iceland to see the Northern Lights $36,000.

4th Prize: Experience the Red Centre $15,000.

5th Prize: Shop till you drop at Harvey Norman $10,000.

VIP Prize: Pet Supporter Club Prize - Toyota Yaris Ascent $20,407.

Telethon SA Distinctive Home & Land Lottery 2016.

200,000 tickets @ $10 each.

DRAWN 7.12.16

1st Prize: Furnished Home valued at over $400,000 or $250,000 Cash.

2nd Prize: $10,000 Cash.

Book Buyers Prize: $5,000 Cash.

www.telethon.com.au

Olivia Newton - John Cancer & Wellness Centre Raffle # 0816.

530,000 ickets @ $2 each.

DRAWN 9.12.16

1st Prize: Mazda CX-5, 5 Seat, Maxx Sport 2.5L AWD including o.r.c $40,967 or $40,000 Cash.

2nd Prize: Coles Group Shopping Voucher $2,000.

3rd Prize: Coles Group Shopping Voucher $1,000.

Book Sellers Prize: Coles Group Shopping Voucher $1,500.

1st Early Bird 14/10. Coles Group Shopping Voucher $1,000.

2nd Early Bird 11/11. Coles Group Shopping Voucher $2,000.

Prince of Wales Hospital Foundation Art Union Raffle.

183,500 tickets @ $10 each.

DRAWN 9.12.16

1st Prize: $30,000 - $20,000 Cash plus $10,000 Travel Voucher.

2nd Prize: $500 Westfield Voucher.

www.powhf.org.au

Diabetes SA.

Tickets $2 each.

DRAWN 9.12.16

1st Prize: $20,000 Cash.

2nd Prize: $4,000 Cash.

3rd Prize: $1,000 Cash.

Early Bird Prize: 21.10.16, $1,000 Cash.

VIP Prize: $1,000 Cash.

www.diabetessa.com.au

Australian Red Cross National Raffle # 28.

1 million tickets @ $5 each.

DRAWN 12.12.16

1st Prize: $19,900 Toyota Yaris SX 5 Door inc o.r.c or $20,000 Prepaid Visa Card.

2nd Prize: $4,500 Prepaid Visa Card.

Speed Draw Prize: $500 Prepaid Visa Card.

Regular Raffle Supporters Prize: $1,000 Prepaid Visa Card.

Royal Institute for Deaf & Blind Children Rainbow Lottery # 96.

Tickets $10 each.

DRAWN 13.12.16

1st Prize: $20,000 Cash.

2nd Prize: $3,000 Travel Voucher.

3rd Prize: $1,000 Travel Voucher.

www.ridbc.org.au

PCYC Lottery # 56.

Tickets start @ 4 for $20.

DRAWN 15.12.16

1st Prize: Toyota GXL Prado rrp $73,948.

2nd Prize: Fly around the World in 20 days - Paris, London, New York, Waikiki, rrp $35,000.

3rd Prize: Toyota Corolla rrp $23,973.

4th Prize: Foodie Cruise $6,000.

Kids with Cancer Foundation Lottery # 61.

950,000 tickets available @ $2 each.

DRAWN 15.12.16

1st Prize: $80,000 - Winner's choice of

cars,

bikes, boats, caravans,

holidays

...

www.kidswithcancer.org.au

MS Raffles NSW/ACT/VIC.

Tickets $15 each.

DRAWN 16.12.16

1st Prize: BMW 318i F30 valued at $52,950 or $53,000 Gold Bullion.

2nd Prize: 4 Nights stay for 2 people at Coral Sea Resort, Airlie Beach, Queensland, valued at $3,930.

3rd Prize: $3,000 Gold Bullion.

Club MS Prize: $2,000 Gold Bullion.

The Epilepsy Centre SA & NT Fortune Lottery.

5,000 tickets starting @ $60 each.

DRAWN 19.12.16

1st Prize: $50,000 Cash.

2nd Prize: $3,000 Cash.

3rd Prize: $2,000 Cash.

4th-8th Prizes: $500 Cash.

Multi Buyer Prize: $2,500 Cash.

Access Industries Art Union # 204.

22,000 tickets @ $35 each.

DRAWN 20.12.16

1st Prize: Mazda Cx-3 Neo Automatic Petrol FWD valued at $25,640 plus $10,000 Travel Credit. Total 1st Prize Value $35,640.

2nd Prize: $10,000 Travel Credit.

3rd Prize: $6,000 Travel Credit.

www.accessindustries.com.au

Animal Welfare League South Australia, Choose To Change the Future Lottery.

Tickets $5 each.

DRAWN 20.12.16

1st Prize: Choice of Toyota Kluger Grande 4 x 2 Automatic valued at $70,427 or $50,000 Cash plus Grande Home Entertainment Package valued at $11,593.

2nd Prize: Panasonic Ultra HD LCD TV $6,199.

3rd Prize: Mini Homemaker Package $3,946.

50 other prizes to be won.

Kidzwish Foundation # 47.

Tickets $2.50 each.

DRAWN 22.12.16

1st Prize: Fiat Pop Series Auto hatchback $22,012 rrp inc o.r.c.

Early Bird Prize: $1,000 Prepaid Visa Card.

Lions Club of Rye Australia Day Boat Raffle. (44th Year!)

Max 35,000 tickets @ $3 each.

DRAWN 26.1.17

1st Prize: Valued at $37,248 - Haines Hunter 495 ProFish Fibreglass Cuddy Cabin including top bimini, tonneau cover and galvanised trailer.

Minimum internet purchase 7 tickets ($21), or $75 book, or any amount in between.

Email: lionsclubofrye@yahoo.com.au, or

Call Bob Beard on 0425 713 287